In-Game Description
Powdered medicine with poisonous effects used through the ages of by Ashina shinobi.

A weak "Poison" status abnormality is inflicted upon consumption. By inflicting a weak poison on oneself, all other forms of poison becomes ineffective. Some shinobi also use this medicine for a specific technique. Poison is said to expand the mind.
Availability
Overview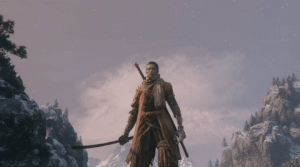 Used to inflict a weak Poison status effect that lasts for 40 seconds.
This weaker form of Poison can come in handy when traversing an area where avoiding getting Poisoned is virtually impossible or heavily resource consuming, like the bottom of the Sunken Valley or the Poison Pool in Ashina Depths.
Up to five can be carried at any time.
Can be sold for 5

5
Gallery